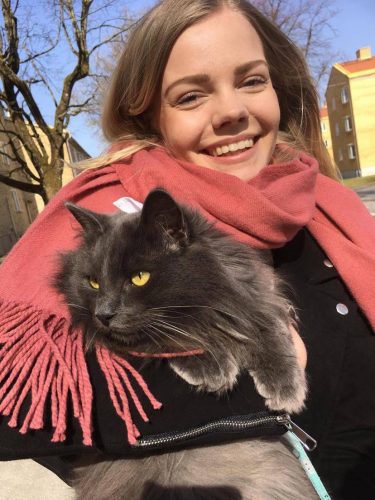 Today we are spotlighting a wonderful fundraising effort from OMF-supporter Olivia, in Sweden. Olivia has launched "Bike for ME / CFS," a virtual campaign in honor of her sister Clara, who suffers from ME / CFS. Olivia has already raised over $1,300 in support of research!
She explains more about the idea and motivation behind Bike for ME / CFS: "I started Bike for ME / CFS because my sister Clara is sick with ME / CFS. She has been bedridden for the majority of the past year and a half.
My sister recently sold her bike to me since she can no longer use it. I'm now riding it from the east coast of Sweden where she lives, back to the west coast where I live. Along my journey, I try to raise awareness of ME / CFS and collect money for OMF-funded research.
To help people understand, I present facts and share the personal experiences of my sister and others suffering from the disease."
We'd like to thank Olivia for riding to raise awareness and sharing her touching story with the world. With allies like Olivia on our team, we can continue our mission to end ME / CFS with confidence so that Clara can one day bike with her sister again.
Be sure to also follow Olivia's journey on Instagram: BikeforMECFS