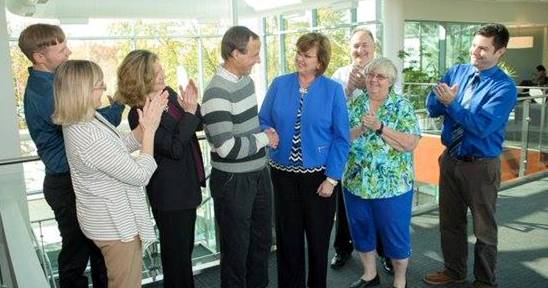 Michael Weeks, a product implementation specialist at Penn State Mutual Life in Philadelphia (according to his LinkedIn profile), won the company's highest achievement award. He then donated the $10,000 to OMF research.
This is a great opportunity! Do you know a "high achieving" relative who cares about ME / CFS patients? Suggesting they support the End ME / CFS Project may be just what they would want to do, if only someone would ask them.
You can also help. Go to the Penn State Facebook page and "like" it and thank them for their honoring Michael Weeks and tell them how important it is to support ME / CFS research. In a few sentences, you could educate this company about this illness and the struggles patients and their families have.