May Momentum Launches with New Research Update!
Featuring Jonas Bergquist, MD, PhD
To kick off the first week of our annual May Momentum campaign, we are excited to share the first installment of our May Momentum Tuesdays webcast series, featuring a research update from Jonas Bergquist, MD, PhD!
 Dr. Bergquist is OMF's Chief Medical Officer and Director of the OMF-supported Uppsala Collaborative Research Center (CRC). Today he shares insights from the Post-viral Encephalopathy Study, findings from the cerebral spinal fluid of ME / CFS patients, and more.
Watch the full video on YouTube now!
*Subtitles available!* To view with subtitles, be sure to turn on YouTube's closed captions. 
Support the Research During #MayMomentum!
 When you give to OMF, research gains momentum.
Please consider donating today to help support the important efforts of dedicated OMF-funded researchers. 
More About Jonas Bergquist, MD, PhD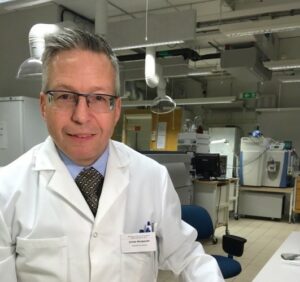 Dr. Jonas Bergquist is a Full Chair Professor in Analytical Chemistry and Neurochemistry in the Department of Chemistry at Uppsala
University, Sweden, Adjunct Professor in Pathology at the University of Utah School of Medicine and Distinguished Professor in Precision Medicine at Binzhou Medical University in Yantai, China.
Dr. Bergquist has studied numerous conditions, including neurodegenerative disorders. His research into ME/CFS is focused on characterizing the neuroimmunological aspects of the disease using proteomics and metabolomics, with a special interest in cerebrospinal fluid studies and autoantibodies.
In 2017, Jonas Bergquist joined OMF's Scientific Advisory Board, and subsequently launched the OMF-supported ME/CFS Collaboration at Uppsala University in 2019.
---
May Momentum Tuesdays Schedule
This webcast series is a special effort to update the community on the progress underway at the OMF supported Collaborative Research Centers (CRC)s. Each Tuesday we will share a new interview with a CRC Director.
May 3, 2022 – Jonas Bergquist, MD, PhD, OMF Chief Medical Officer,
Director of the Uppsala CRC. Video now available.
May 10, 2022 – Alain Moreau, PhD, Director of the Montreal CRC
May 17, 2022 – Christopher W. Armstrong, PhD, Director of the Melbourne Collaborative
May 24, 2022 – Wenzhong Xiao, PhD, Co-Director of The Ronald G. Tompkins Harvard CRC, Director of the Computational Research Center for Complex Diseases
May 31, 2022 – David Systrom, MD, Co-Director of The Ronald G. Tompkins Harvard CRC
The Interviews will be shared on YouTube, our website, and via e-newsletter. 
Be sure to subscribe to OMF's YouTube channel: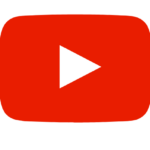 Can't donate? No problem! There are many ways you can join in on the momentum. We invite you to find an option that works best for you:
Thank you for your support.
We are so grateful to have you as part of our OMF Family! ♥