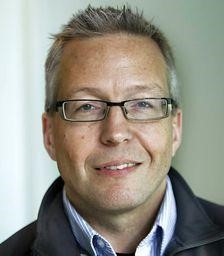 We are excited to announce the publication of a groundbreaking study conducted by the OMF supported Collaborative Research Center (CRC) at Uppsala University, Sweden, directed by Jonas Bergquist, MD, PhD. This publication explores post-viral complications in Herpes Simplex Encephalopathy (HSE) as a contrast group to patients with Myalgic Encephalomyelitis / Chronic Fatigue Syndrome (ME/CFS). Read the publication here! 
Study Overview:
The goal of this study was to closely observe how the makeup of proteins in the cerebrospinal fluid (CSF) of patients with Herpes Simplex Encephalitis (HSE) changes over time as the disease progresses. The researchers were specifically interested in understanding:
Whether these changes are linked to the presence of specific antibodies (anti-NMDAR) in the blood, which are related to a type of inflammation in the brain.
Whether treatment with corticosteroids (a type of anti-inflammatory medicine) has any effect on these changes.
If there is a relationship between these protein changes and what brain scans (MRI) show.
How these changes in protein makeup might be related to the patients' cognitive performance, or how well their brains are functioning in areas like memory, attention, and problem-solving.

 

 
Research Findings:
The researchers found that the mix of proteins in the fluid around the brain and spinal cord of patients with Herpes Simplex Encephalitis (HSE) changes over time as the disease progresses. This study helps us understand more about how the disease develops and affects the body, and it shows the specific ways the disease activates certain pathways in the body.

This information prompts the researchers to consider more research on a specific protein called "apolipoprotein A1" in HSE patients. This protein has previously been linked to another type of brain inflammation related to a type of receptor in the brain called NMDAR, that plays a key role in controlling the flow of electrical signals between nerve cells (neurons). These receptors are critical for several brain functions, including learning and memory. It might be important in understanding HSE as well.
Professor Bergquist explains: "If our research findings are confirmed, they could suggest a sequence of events where damage to the brain makes it more likely for a person to experience ongoing brain inflammation and lingering fatigue after a viral infection – such as with ME/CFS. These results could help us figure out how to plan future studies. For instance, we might study whether giving patients medicines to calm down their immune system helps them recover better after they have had Herpes Simplex Encephalitis (HSE) or other viral infections that affect the brain, including ME/CFS.
In our research, we've been fortunate to watch a large group of patients over a period of time. We have been able to collect CSF samples as well as blood samples, more than once. This helps us understand how these conditions change and affect the body over time.
Collaboration & Progress:
The study, published in Infectious Diseases, was conducted in collaboration with several of the Infection Clinics in Sweden, and the data evaluation was completed together with the CRC at Harvard Medical School. An ongoing follow-up study is currently examining the metabolome in matching plasma samples from the same patients. This is also being conducted in collaboration with the Infection Clinics in Sweden and the OMF supported CRC at Melbourne.

Why This Matters:
Herpes Simplex Encephalitis (HSE) affects an estimated 1 in 500,000 individuals per year. A significant majority of these cases are caused by Herpes Simplex Virus-1 (HSV-1), a virus that infects 57% of American adults. HSE manifests with symptoms that include decreased levels of consciousness, fatigue, confusion, personality changes, and increased white blood cell counts in patients' cerebrospinal fluid. The condition can also mimic the presentation of a stroke. Ultimately, this research is instrumental in enhancing our understanding of post-viral conditions including ME/CFS and Long COVID. 
Next Steps:
We invite you to 

read the full study 

to explore the data in detail and learn more about this research.
This research is only possible due to the generous support of our community. As we continue to explore critical questions about ME/CFS and other post-viral conditions, your support is more vital than ever. Make a donation today to help us advance our cutting-edge research initiatives and move closer to finding effective treatments for millions around the world. 
---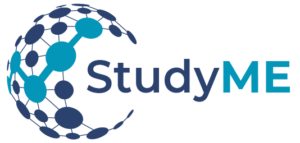 Sign up for OMF's StudyME to be alerted when researchers recruit for groundbreaking studies like this. 
Whether opportunities are near you or available virtually, we'll alert you directly via email when researchers need your participation. Join StudyME today and contribute to the discoveries of tomorrow! Join from anywhere in the world — it takes less than 5 minutes and no personal medical information is required.