"Reproduced by kind permission of Sean O' Neill, The Times, News Licensing"
Jennie Jacques on living with ME: 'I am a shadow of my former self physically'
The Vikings actress' career was thriving until she developed the debilitating condition, one that affects 250,000 people in the UK and which has startling parallels to long Covid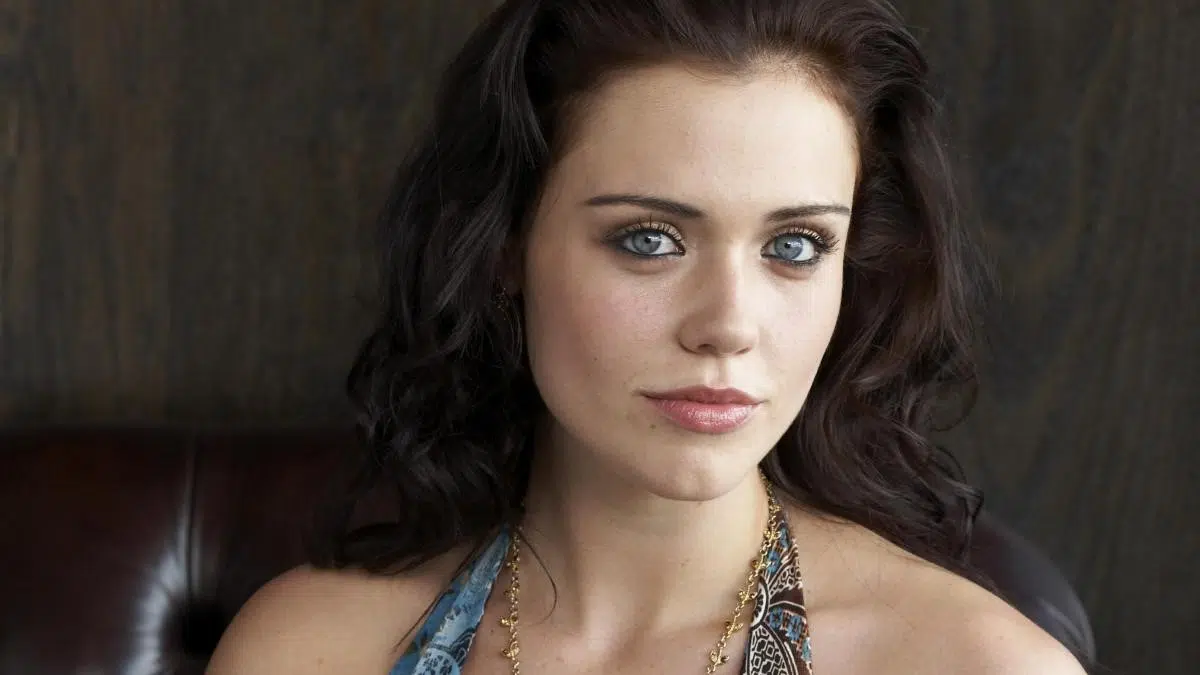 Jennie Jacques
TESSA HALLMANN/CAMERA PRESS
Wednesday August 18 2021, 12.01am BST, The Times
As her 30th birthday approached, Jennie Jacques was on the up and on the verge of a breakthrough to big-screen stardom. The British actress had played the leading part of Queen Judith in three seasons of Vikings, the critically acclaimed History TV series, building her reputation and a growing public following.
Jacques combined her demanding career with open-water swimming events, tower running and gruelling obstacle course races to raise awareness of (and funds for) epilepsy, the condition that afflicted her younger sister.
Originally from the Midlands and the eldest of seven children, Jacques was, in her own words, "driven, focused and creative". She moved to London in her teens to pursue her ambitions, working as a nanny, cleaner and waitress between auditions. Her passion for life is evident not just in her acting but in the YouTube videos of her preparing for those charity fitness events.
Today Jacques, whose television breakthrough came in 2009 in the BBC drama Desperate Romantics, about the pre-Raphaelite brotherhood, finds that footage hard to watch. "I love those videos, but they are so difficult for me to watch back because part of me still mourns my old self, if I'm totally honest," she says. "I miss exercise so much. And I really miss the swimming pool. But at the moment my 'energy envelope' simply does not allow for it without serious repercussions."
Jacques experiences "post-exertional malaise" — a flare-up of pain, flu-like symptoms and exhaustion — after even minimal activity. It's a telltale symptom of myalgic encephalomyelitis (ME), the debilitating condition that leaves patients profoundly fatigued and experiencing pain, dizziness, stomach problems and brain fog.
The overlap with the rising problem of long Covid is striking. ME is usually, but not always, triggered by a viral infection and the symptoms are strikingly similar.
Jacques' ME developed in the aftermath of a severe bout of Epstein-Barr virus (EBV), usually harmless to children, but an infection that can produce an extreme reaction in adults. "I was hospitalised twice at the start of 2019 with a severe viral infection," Jacques says. "It was about a year before the Covid-19 pandemic. I had severe EBV and associated severe viral hepatitis.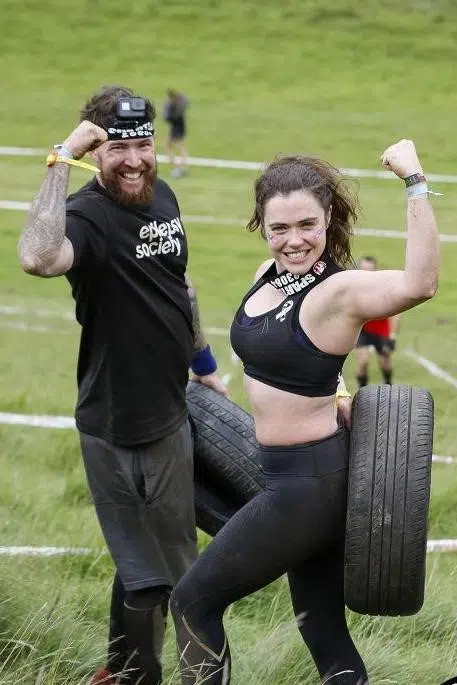 "My liver enzymes spiked at 1,142 before coming back down to 17, my spleen was enlarged and during the acute infection they suspected lymphoma, which was thankfully ruled out by a neck biopsy. Frustratingly, I had a neck injury at the time — unrelated to training — and a kidney stone too. Whilst I survived the acute infection, the truth is it was nothing compared to what I was going to endure at home in the years which followed."
Jacques is speaking about living with ME for the first time in this interview, conducted via email. The condition has interrupted her acting career and robbed her of her independence.
The failure of the medical and scientific communities to fund research that could identify causes and treatments for a condition that afflicts at least 250,000 people in the UK has prompted her to go public about her condition. "My heart goes out to anyone affected by long Covid and ME," Jacques says. "It's devastating. If I am in the fortunate percentage who do get better, then I promise to utilise my platform to help others.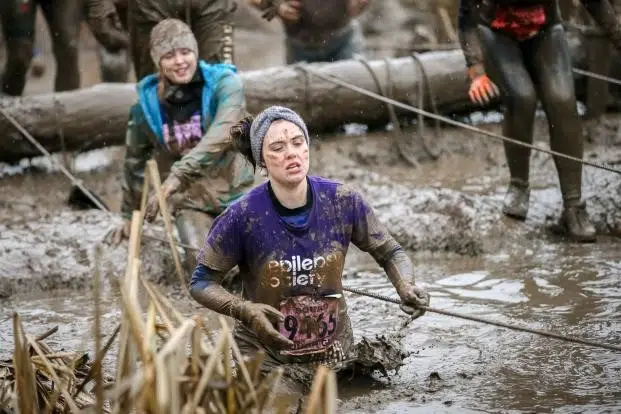 JAMES RUDD
"The first and the second year, for me, were the worst and I'm lucky to have seen some improvement in my third year. But my life is still limited and I am a shadow of my former self physically. There have been times when I couldn't even get outside in a wheelchair or to my front doorstep. Any exertion or 'efforts' to get well only pulled me backwards. Whether it's mild, moderate or severe, ME has the ability to turn a person's life upside down.
"Recently, I said to my agent I wanted to try to take on a tiny part in a show'" Jacques says. "But the truth is I am not able to commit physically yet, so the acting career is most definitely on hold for now."
Jacques makes little distinction between ME and long Covid. Both are debilitating and both are "painful and confusing illnesses for a person to navigate", she says.
"There are people with ME who are left debilitated for decades. Covid-19 will only increase these numbers. Statistically, some people can recover from prolonged viral infection within six to twelve months — which is torturous enough. Others fall into the category of three to five years. And sadly a proportion do not recover for decades plus. We need to investigate those who cannot and do not recover in order to find out the reasons behind what drives this. Science is most definitely the answer. But the science needs funding."
Jacques is an ambassador for the US charity the Open Medicine Foundation (OMF), which is conducting pioneering research; many of its scientists have been personally touched by ME. She also backs PolyBio, which is delving into the causes of complex chronic inflammatory diseases.
She supports the OMF with monthly online bake-off competitions with celebrities including the comedian Russell Howard and her Vikings co-stars Katheryn Winnick, Amy Bailey, George Blagden, Alyssa Sutherland and Linus Roache. This month brings the Such Fun Bake Off with the comedian and actress Miranda Hart as guest judge.
"It's a light-hearted effort to raise awareness and funds for long Covid and ME/CFS [chronic fatigue syndrome]," Jacques says.
UK charities are also pushing groundbreaking research including the DecodeME project, which next month will begin taking DNA samples from 20,000 people with ME in a search for the biological markers of the condition.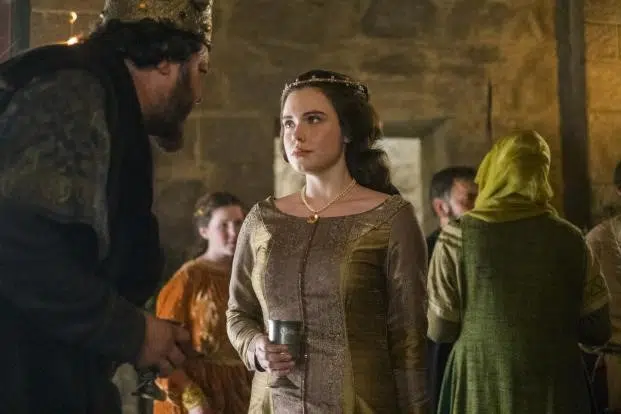 "We hope this can lead to the development of diagnostic tests and targeted treatments for ME/CFS," says Sonya Chowdhury of Action for ME, who chairs the project. "We have approval from the funders to include 5,000 people diagnosed with ME/CFS after Covid."
Jacques says that unlike many people with ME, who frequently report dismissive comments from doctors or have been told that their illness is "all in the mind", her condition was taken seriously from the outset.
"Due to the severity of my acute EBV infection — and my inability to clear the viral load from my blood — the majority of medical professionals have been empathetic and apologetic for the lack of appropriate treatment," she says.
"I have heard terrible stories about people not being taken seriously — especially if the cause is difficult to identify on paper. However, even with my medical history, I have had to look into alternative treatment and functional medicine because of the lack of funding behind the science.
"I was also fortunate to have the financial resources to live whilst I have been unwell. For that I am eternally grateful. And I managed to keep my mental health robust when my physical body was hit by chronic infection. That was tricky but essential. And I'm extremely lucky to have a naturally positive mindset. I was not responsible for a family or pets, so I only had myself to look after — which was enough. Most of all, I was really fortunate to have a very supportive fiancé.
"I know there are many, many people who will not have these luxuries. And I will make it my absolute goal, should I ever get well enough again, to ensure that the millions missing are not left in the dark."
For more information on the Such Fun Bake Off see bake4mecfs.co