We are thrilled to share some exciting news with you! Thanks to the incredible generosity of the McCusker Charitable Foundation, and their commitment to advancing medical research, we are embarking on an unprecedented journey that promises to revolutionize the care of people with ME/CFS and Long COVID by Australian General Practitioners.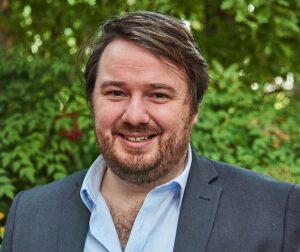 We take immense pride in announcing the gracious gift of $500,000 to Open Medicine Foundation Australia Limited (OMFAL) to fund the initial phase of Dr. Chris Armstrong's ground-breaking personalized treatment program. 
As an international extension of the Open Medicine Foundation, OMFAL plays a vital role in our global, non-profit effort to understand, manage, and ultimately cure ME/CFS, Long COVID, and related diseases. We are proud to acknowledge the remarkable work of the Melbourne ME/CFS Research Collaboration, directed by esteemed Christopher W. Armstrong, PhD. 
The primary focus of Dr. Armstrong's personalized treatment program is to provide a tool that clinicians can use to speed up the process of matching successful treatments to individuals with ME/CFS and Long COVID.
By reducing the guesswork that often prolongs treatment decisions, we envision a future where patients can experience relief and healing faster than ever before.
Key Aspects of the Research Program: 
1. Partnering with GPs to Target Treatments: We understand that the uncertainty surrounding treatment options can be distressing for patients and their families. By studying how clinical and biological factors can predict successful treatment outcomes, we will work with medical practitioners to develop a tool that they can use to help patients.
2. Improving Quality of Life: By providing a tool that enables clinicians to provide patients with targeted treatments, we expect to increase the potential for significant improvements to quality of life. These changes will benefit individuals and their families, and also alleviate the stress on our healthcare system.
3. Clinician Education and Implementation: An essential feature of this program is to educate clinicians about accessing and effectively implementing this tool within their practices. We believe that sharing knowledge and empowering medical professionals will lead to widespread benefits across the medical and patient communities, both within Australia and globally.
We'd like to emphasize that the pioneering work being done in Australia is not confined by geographic boundaries. The innovative treatment programs we're developing here have the potential to be replicated and adapted worldwide. This means that the fruits of our research could soon provide hope for ME/CFS and Long COVID patients globally, promising a brighter, healthier future for all.
We are incredibly grateful to the McCusker Charitable Foundation, who have the vision to recognize the potential of this transformative research. Their remarkable commitment doesn't end here; they have pledged an additional $500,000 for the following two consecutive years if the research progresses well.
As we embark on this journey, we promise to keep you informed every step of the way. Your contributions, whether big or small, make a profound difference in achieving our collective goals.
---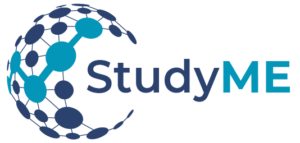 *Please note: GPs working with the OMF research team will recruit participants from their existing patient lists in Australia. If further participants are needed in the future, we will contact potential candidates through OMF's StudyME.
OMF's StudyME is a global research participant registry. Once you have signed up, you will receive an email when there is an opportunity to apply to a study that a researcher has asked us to help them recruit.
---
 Support the growth and sustainability of important projects like this, that hold the promise of a better future for those struggling with ME/CFS and related diseases. On behalf of all of us at OMF, we thank you in advance for your contribution.