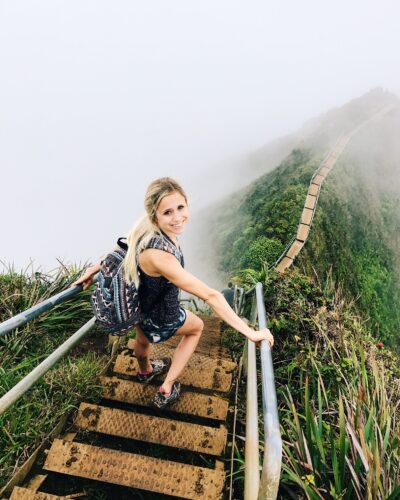 Ten years ago, my life dramatically changed seemingly overnight. In 2012, I was 18 years old. I was a sophomore in college and living life to the fullest. I was extremely active, and that year alone, I ran two half marathons and one full. December 31st, 2012, I woke up feeling like I was coming down with a bad flu. I ignored it and went on a 4-mile run, and that night went out and partied to celebrate New Year's Eve. January 1st, 2013, I woke up feeling absolutely terrible. I thought nothing of it and that after a few days of resting, I'd return to my normal self. That never happened. I spent all of 2013 desperately searching for answers as to why I was now struggling to get out of bed every day. Why do I now never wake up refreshed from sleep? Why did I constantly feel dizzy and weak? Why did I get "flu-like" symptoms every few weeks? After a year of countless doctors (both western and naturopathic), I was finally diagnosed with POTS and myalgic encephalomyelitis/chronic fatigue syndrome (ME/CFS).
It is now the end of 2022, and I am 29. I haven't felt normal in almost ten years. I can barely hold down a 15-hour-a-week job working from home. Some days, showering and doing the dishes are all I can manage. I don't feel physically weak, but my mental fatigue is completely debilitating. Physical and mental exertion can leave me so tired that I can easily sleep up to 15 hours. If I push myself to go on a social outing or long walk, I risk a crash that will leave me housebound for days or even weeks. Because of this, my mental health has also been severely impacted. I deal with extreme anxiety and depression because of how limited my life has become.
I haven't shared about my condition publicly on social media. Anyone who sees my photos may think I'm living the dream life. In reality, it is a constant struggle to make it through the day.
I am trying to remain hopeful, especially now that Long COVID brings much attention and research to post-viral illnesses. What has helped me cope the most is seeing others share their story and knowing that I'm not alone.