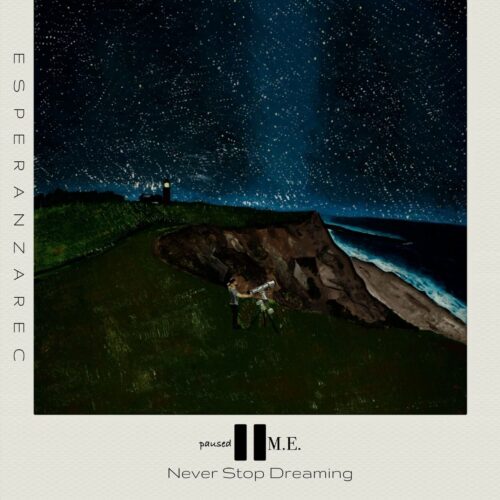 This year, we are honored to feature the story of OMF supporter Martin Den Hollander, a musician living with severe ME/CFS. Despite his health battle, he continues to use his music as a force to help those living with ME/CFS.
A couple of years back, Martin founded a charity music label called Esperanza Records, which will donate all its revenue to Open Medicine Foundation.
His music is dedicated to all those who suffer from chronic illness. Martin shares that one of his recent releases, "Never Stop Dreaming," is "a tribute to everyone who suffers from a chronic illness! May it give you some light in your darkest hours."
You can also stream it on services such as Deezer, Apple Music or buy it on iTunes. All involved in the label participate on a volunteer basis so that all revenue from the record label can all go to OMF funded ME/CFS research.
The more you stream or buy songs released by Esperanza Records, the more funds OMF will receive from this project. Follow Esperanza REC. for more info. Many thanks to Martin and his team for sharing his incredible music to support OMF funded research into ME/CFS!
Today we are excited to share an exclusive interview with Martin about his experiences with severe ME, his charity label, and his hopes for the future:
1. Can you give us more background on Esperanza Records? How was it started?
In my worst condition, the idea came to me when I came home from a hospital for a sleep medical evaluation. I could barely turn in bed and thought: How can it be that you can get so sick, and nobody cares? I figured if OMF funded researchers like Ron Davis could find a biomarker, everything would be different. I wanted to help somehow. But, as a bedridden patient, I could not donate much. Instead, I thought about how I can support the research in different ways. That's when I came up with the idea of the charity record label for OMF.
2. How long have you had Severe ME?
I've been bedridden for almost exactly three and a half years and in need of full care. I have been tube fed for two years.
3. Have you been able to create music since your ME/CFS diagnosis? If so, what is the experience like to create music while severely ill?
I did not have enough to master new complex productions, but I could polish up old ones and have them remastered. My brother had to step in when I needed vocals. I crashed after every session, but it felt like a bit of life. That's why I stayed with it.
4. What was your life like before ME/CFS?
Exciting, fast, sometimes extravagant. I am a lawyer and have therefore worked a lot. I also made some money as a DJ. I held a festival with friends until I was seriously ill. Since I worked for the music industry, I traveled a lot. I have done a lot of sports and most of all I love spending time with friends. Everything has been taken from me, and it hurts infinitely.
5. What is one thing you think the world should understand about severe ME/CFS?
If you have ME / CFS, you suffer. If the illness is severe, however, it destroys your life. You rely on the support of other people who must care for you. We are alone with ourselves as we can hardly stand the presence of others. In the worst case, we cannot watch TV, eat, drink, read, listen to anything … We only have our thoughts. There are no words that can adequately describe this suffering of severe ME/CFS. You are trapped in your own body that torments you infinitely.
6. What gives you the most hope for the future?
That there are more and more intelligent people who want to help us. OMF has achieved incredible things over the past few years. We now have very talented scientists at the best universities who fight for us every day. That touches me and gives me enough reasons to keep fighting — every day.