OMF Canada Board of Directors
Meet Open Medicine Foundation Canada's Board of Directors. Each brings a special skill to help advance the mission of OMF Canada.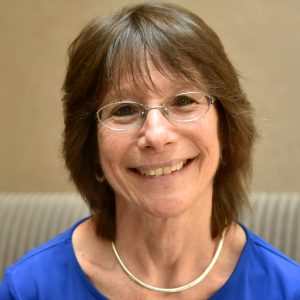 Linda Tannenbaum
Linda Tannenbaum is Founder and CEO/President of Open Medicine Foundation (OMF), an independent non-profit dedicated to funding and facilitating open and collaborative scientific research towards clinical breakthroughs for chronic complex diseases, such as Myalgic Encephalomyelitis / Chronic Fatigue Syndrome (ME / CFS), post treatment Lyme disease, and fibromyalgia. Ms. Tannenbaum founded OMF after her daughter came down with sudden onset ME/CFS. Realizing that open, global collaborative research into the disease was lacking, she established OMF to facilitate large-scale research to find a cure for these chronic complex diseases. An accomplished speaker, Ms. Tannenbaum has spoken and keynoted worldwide. Her presentations have drawn enthusiastic responses from scientists as well as clinicians and patients because of her ability to simplify complex science and also, because of her passionate empathy for patients and their caretakers. Ms. Tannenbaum is a clinical laboratory scientist with a degree in bacteriology from UCLA.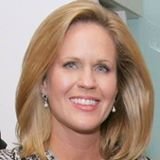 Kimberly Hicks
Ms. Hicks has worked with OMF as a board member since 2014, has served in an interim capacity as the CFO/COO, and has joined the team full-time. She is a C-suite Finance industry veteran with over 25 years of leadership, business transformation, business development/sales, merger integrations, and major strategic initiative experience across private and public sectors, and international settings. In the past few years she has transitioned to Health Tech and Healthcare, and has a keen interest and passion for the use of technology to solve big healthcare problems. Ms. Hicks holds an MA in Industrial/Organizational Psychology from St. Mary's University and a BA in Psychology from The University of Texas. Ms. Hicks holds an MA in Industrial/Organizational Psychology from St. Mary's University and a BA in Psychology from The University of Texas.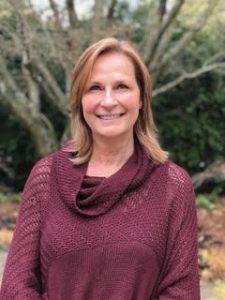 Lynn LaMothe
Lynn LaMothe, now retired, worked as a Distribution Manager for Procter and Gamble Cellulose Inc., and later as a District Manager for Johnson and Johnson Consumer Goods, responsible for the provinces of Alberta, Manitoba and Saskatchewan. While working for Procter and Gamble, Lynn managed the logistics for the pulp and paper product, which entailed the oversight of a $25,000.000.00 freight budget. During her time at Johnson and Johnson, Lynn worked to train up a sales team, manage key corporate accounts and grow her divisions sales targets. Lynn's strengths lie in her ability to motivate people and grow a cooperative work environment. Her belief is that a well supported and respected team is a key component to any successful business model. Outside of work, Lynn enjoyed helping new Immigrants get settled in her city. For the past many years, Lynn has dedicated her time to raising her 2 children. She currently lives in Victoria, B.C. with her husband and their daughter, who suffers with ME. She is excited to be part of a Canadian team working to find a cure for ME.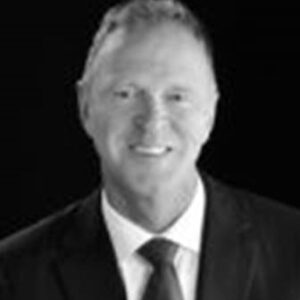 Brent Handel
Brent Handel has been a lawyer for over 30 years and practices in the area of Civil Litigation and Insurance Law. He was appointed a Queen's Counsel (Q.C.) on December 30, 2011. This honorary title is intended to recognize a lawyer's achievement and standing in the legal profession for quality work, professional integrity, and outstanding contribution to the legal profession and to the community. Mr. Handel is a past Chairman of the Canada Pension Plan Review Tribunal – Disability Claims from 2006 to 2009. The Canada Pension Plan Review Tribunal is a quasi-judicial tribunal which hears appeals from citizens who have been denied permanent disability benefits by the Government of Canada. Mr. Handel is a past President of the Central Alberta Bar Society from 2011 to 2013 and an instructor for the Legal Education Society of Alberta, the continuing education arm of the Law Society of Alberta. Mr. Handel has taught a business law course on a part-time basis for many years to university students at Red Deer University.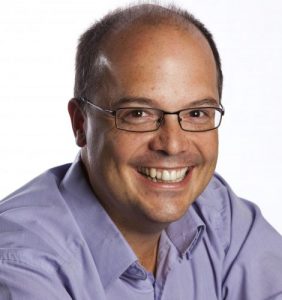 Nicholas Routhier
Nicholas Routhier is the founder of Mindtrick Innovations Inc., a Montreal based company focused on strategic advising and technology development. As a strategic consultant, Nicholas puts his expertise and experience at the service of tech startups to accelerate their growth and ensure their commercial success. As a tech entrepreneur, Nicholas develops next generation 3D image capturing and processing technologies for extended reality (VR, AR, MR) as well as glass-free 3D displays. Nicholas has spent the last 20 years working in the information technology and multimedia sectors. He is recognized for his strategic vision, his analytical skills and his leadership which have helped him navigate and position his ventures in new emerging industries. In 1998, driven by his passion for 3D, Nicholas cofounded "SENSIO Technologies", a company specialized in 3D stereoscopic image processing technologies. He led the company as its President and CEO from its early days as a tech startup to a publicly traded company listed on the TSX-Venture working with world-class partners and customers. Mr. Routhier is also a seasoned technologist with 15 patents granted for innovations which have generated millions of dollars in revenues through the years. Nicholas firmly believes in giving back and supporting the entrepreneurial community. Through the years, he sat on selection committees of various organizations focused on supporting new entrepreneurs. He is currently on the board of directors of two tech startups as well as on the advisory board of two others while coaching and mentoring numerous young entrepreneurs.